Outdoor advertising, also called Out of Home or OOH - is one of the most attractive media in the world. Unlike print advertising, it is a medium that has more charisma. And we believe that even online will not override "classic" OOH advertising in the future.
There are many factors that seem to threaten OOH formats at first glance.
Outdoor advertising is more difficult to quantify and is still the subject of relentless speculation about its topicality.
Digital online advertising has achieved a degree of targeting and customization that makes outdoor advertising media now a less relevant medium.
Nowadays, as we know, a high percentage of product searches and browsing is done through mobile devices. People spend so much time glued to their phones and tablets that even though they are outside, it is believable that K.O. also in traditional formats such as billboards, citylights, LEDs or digital screens.
Is outdoor advertising still working, and if so, why?
Outdoor advertising is generally very wide and, compared to online, other excellent parameters.
The spectrum of OOH media includes not only the classic bigboard or billboard, but also LED screens, citylights or modern digital screens with intelligence.
DOOH is where the target group is
They reach their audiences on the roads, bus stops, train stations, in shopping malls, in fitness centers or on sports grounds.
The journey to work today, not only in Bratislava, but also in other district cities, often takes ages, it can be counted on tens of minutes. Today, every household has at least one car, and people move a lot between home, shopping, driving children and working. They are waiting in traffic jams and need distraction.
The marketing lesson says that you have 3 seconds to follow the message on the billboard. But the math works: as traffic jams increase, so does the time to follow a well-placed medium. In addition, if his graphics are concise and striking, the message will get where it should go.
At the same time, it is a 24/7 advertisement and we can say with certainty that this medium works with the overlap of target groups, so you will reach not only your own, but also your potential target, such as the one who is not so frequent visitor to the online world and lives more offline.
OOH at the point of purchase and the "impulsive economy"
The potential of OOH to activate sales is one of its strongest functions. Ads that appear to customers before entering stores are "last seen" by buyers, and OOH doesn't just stop at the front of the store.
The importance of displays in stores to influence sales is understood not only by global brands with a strong sales and marketing strategy, but also by local brands with a few stores in the city or state.
When we look at the time people spend (beyond pandemic restrictions) in shopping malls, it comes close to 100 minutes. At the same time, about half of the population visits their shopping centers. That's a lot of people and a lot of time for brands to reach their audiences, especially if they're ready to spend money. Add to this the fact that half of buyers shop impulsively, there is no better argument for placing an ad in a mall. In the UK, for example, a £ 21 billion "impulsive economy" is growing every year.
The strategy of big players and the contribution of small brands
To see evidence of OOH effectiveness, look at successful brands. Retail chains, large banks, or small local brands that were created just some time ago use a standard media mix strategy that includes OOH formats - not only for consistent brand building, but also for product promotion.
A nice advantage of this medium is that it can literally help the local business for a few bucks and a few areas, either as a perennial or as a place to promote the current offer.
Examples of global and local brand campaigns
Old vs new and hit the target
There is currently a trend in advertising to label media as old or new. Old or traditional forms of advertising are sometimes considered obsolete, clumsy, and said to lack relevance. While new forms of advertising such as mobile and online are often presented as the future of marketing.
In reality, however, the old and the new are not excluded. These are two forms of advertising, the combination of which we can achieve even better effect, strength, intervention, reach - or whatever we call it. In fact, research shows that combining OOH ads with online formats can triple the effectiveness of outdoor campaigns.
This is not the case anywhere else more than with digital OOH, which uses data collected, whether historically or current (in accordance with GDPR). The medium uses analytics to effectively plan a campaign and combines it with the benefits of planning software. In short, it can also be summarized as "asap": click within a few minutes, upload the visual and the campaign is running. Such a format is Lurity - a network of digital screens, in which, in addition to the mentioned relevance, the huge advantage is that you have the campaign literally at hand: both its launch and its ongoing control, exchange of visuals or video. Comfortable, isn't it?
Medium also for one-man show brands
This medium is suitable not only for large brands but also for smaller companies or literally for "one-man show" brands. You don't need any media agencies to plan and run, the operation is very simple and fast.
The advantage is location targeting, and if you want to promote the brand or sale of products in the place or location where the store is located, just choose from a menu of locations and screen locations.
And if you have an online portal that provides highly up-to-date content for your target audience, then this offer can be transferred online to the screen (live-feed).
Samsung campaign, worldwide launch of a new product, on-air October 2020, Lurity screen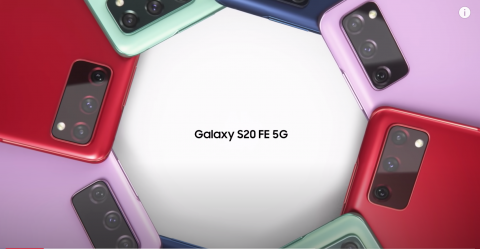 Dedoles Christmas campaign on-air November 2020, Lurity screen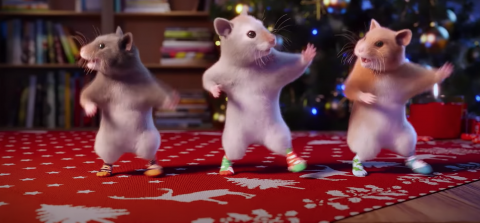 ---
Rise of digital OOH
Another argument why OOH is not in decline and is obviously still working is the rise of digital out-of-home formats or digital screens (DOOH). Paradoxically, digital media helps to combat visual smog, as multiple advertisers can fit on one screen at the same time.
The EU region, and more precisely the Czech Republic and Slovakia, has recently seen a significant increase in the number of digital screens available to advertisers. In the UK, for example, digital screens now account for more than half of all available outdoor advertising space.
Thus, it seems that a "classic offline medium" such as OOH has not only overcome the storm of new advertising media, but has become even stronger and more attractive than ever during the digital revolution.
Today, OOH is also a more quantifiable and easier-to-measure medium thanks to digital screens. In addition, due to the overcrowding of online advertising, which fills not only the portals but also the heads of customers, more necessary than ever before.
You can click your own campaign on Lurity digital screens yourself and it can run within 20 minutes of approval. Try it here: